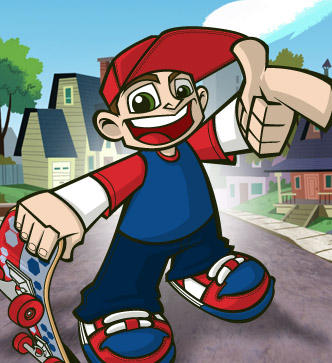 Robert Stanley "Rob" Dyrdek
or simply known as
Lil' Rob
is the animated version of
Rob Dyrdek
, he is also voiced by Dyrdek himself. Lil' Rob can also be seen in
Wild Grinders
.
Personality
Edit
Lil' Rob is the leader of the Wild Grinders, Lil' Rob knows when to have a good time, when he's not pulling pranks on his sister, Denise or hanging out with his side-pooch, Meaty. Lil' Rob skates all over Sprawl City, looking for a way to be famous and looking for new skate spots, also adventures. Lil' Rob has so many nicknames by Denise and Stubford. He often calls his father by his first name. Lil' Rob kind of has a rivalary with Flipz to see who is the best skateboarder.
Ad blocker interference detected!
Wikia is a free-to-use site that makes money from advertising. We have a modified experience for viewers using ad blockers

Wikia is not accessible if you've made further modifications. Remove the custom ad blocker rule(s) and the page will load as expected.