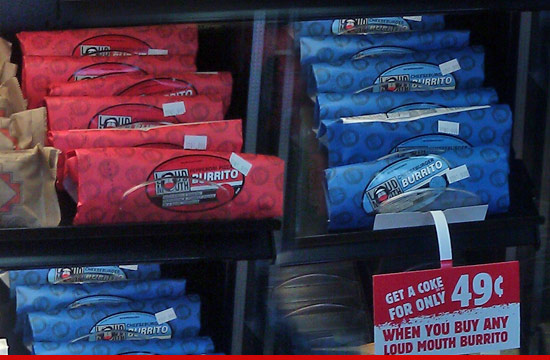 Loud Mouth Burritos
is the frozen burrito company of Drama and Dyrdek which was introudced in the episode, "We're In the Burrito Game". There are two options for burritos which are Cheeseburger, which is stuffed with hamburger meat, cheese, ketchup, and mustard. The second option is Pepperoni pizza, which is stuffed with mozzerella, pepperoni, and tomato sauce. The burritos are being sold at convience stores, Maverik and Kum N'Go. The burrito contains 420 calories.
Ad blocker interference detected!
Wikia is a free-to-use site that makes money from advertising. We have a modified experience for viewers using ad blockers

Wikia is not accessible if you've made further modifications. Remove the custom ad blocker rule(s) and the page will load as expected.